Performing one of several 'doubling' maneuvers (several on this day due to having to set-out 2 shop cars for repairs), Norfolk Southern train 19G crosses the Lehigh Canal at the west end of Allentown Yard, ready to make her last shove before finally assembling the train for the run west.
'Doubling' frequently occurs when the total train length is greater than one or more yard tracks full of a particular trains consist; a train crew would, for example, couple to the cars on track 13, then pull forward to clear the switch, and shove back pick up the cars on track 14, as both yard tracks 13 & 14 would be full of cars destined for the next major classification yard in the same direction.
Today will see an all-General Electric loco head end, with NS 7632 (ES40DC) and NS 9939 (C40-9W) handling the mainline duties, as soon as the Lehigh Line dispatcher gives them the signal at CP BURN, just a half-mile west of this location.
Image recorded May 29, 2010.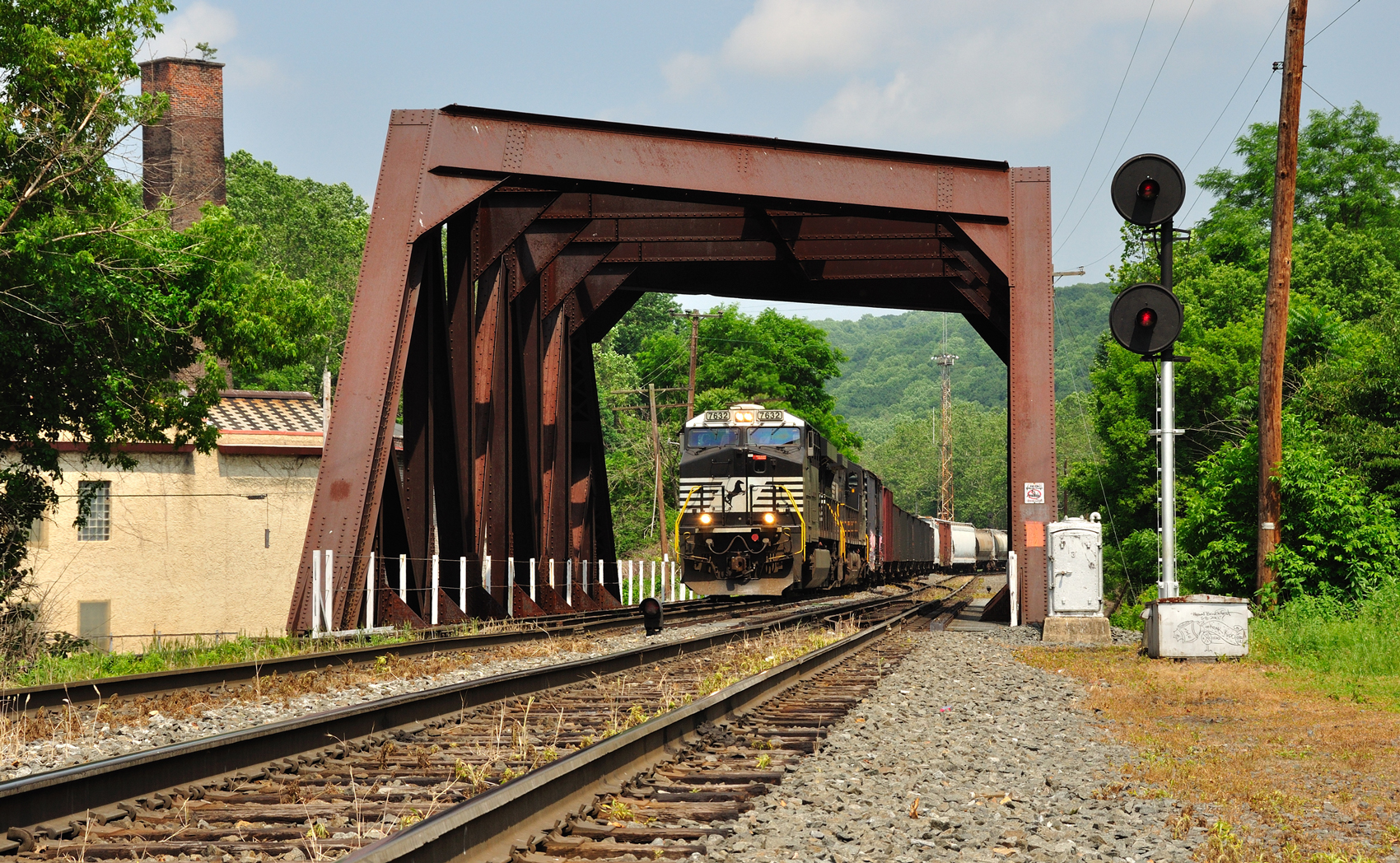 Click on the image to display it at a larger size. Use your browser's Back button to return to this page.