In a telephoto image proving that the world is indeed 'not flat', Norfolk Southern train 68Q is seen parked on the Port Reading yard track, aka the 'east siding', in Carteret, NJ, on the Conrail Shared Assets Chemical Coast Secondary. Evidence of the grade is apparent with the small piles of sand alongside the rails, where engineers have had to activate the onboard sanders to increase adhesion of the steel wheels on the steel rails to gain traction.
Traffic is a bit busy on this spring day, as another loaded ethanol train is sitting on the 'west siding', directly across the main. NS 9517, along with sister C40-9W 9241, will have to wait until tonight or tomorrow morning to be off-loaded, as the South Jersey Dispatcher will take the adjacent train first, issuing a Form D south to Sewaren within an hour of this photo.
Image recorded May 7, 2010.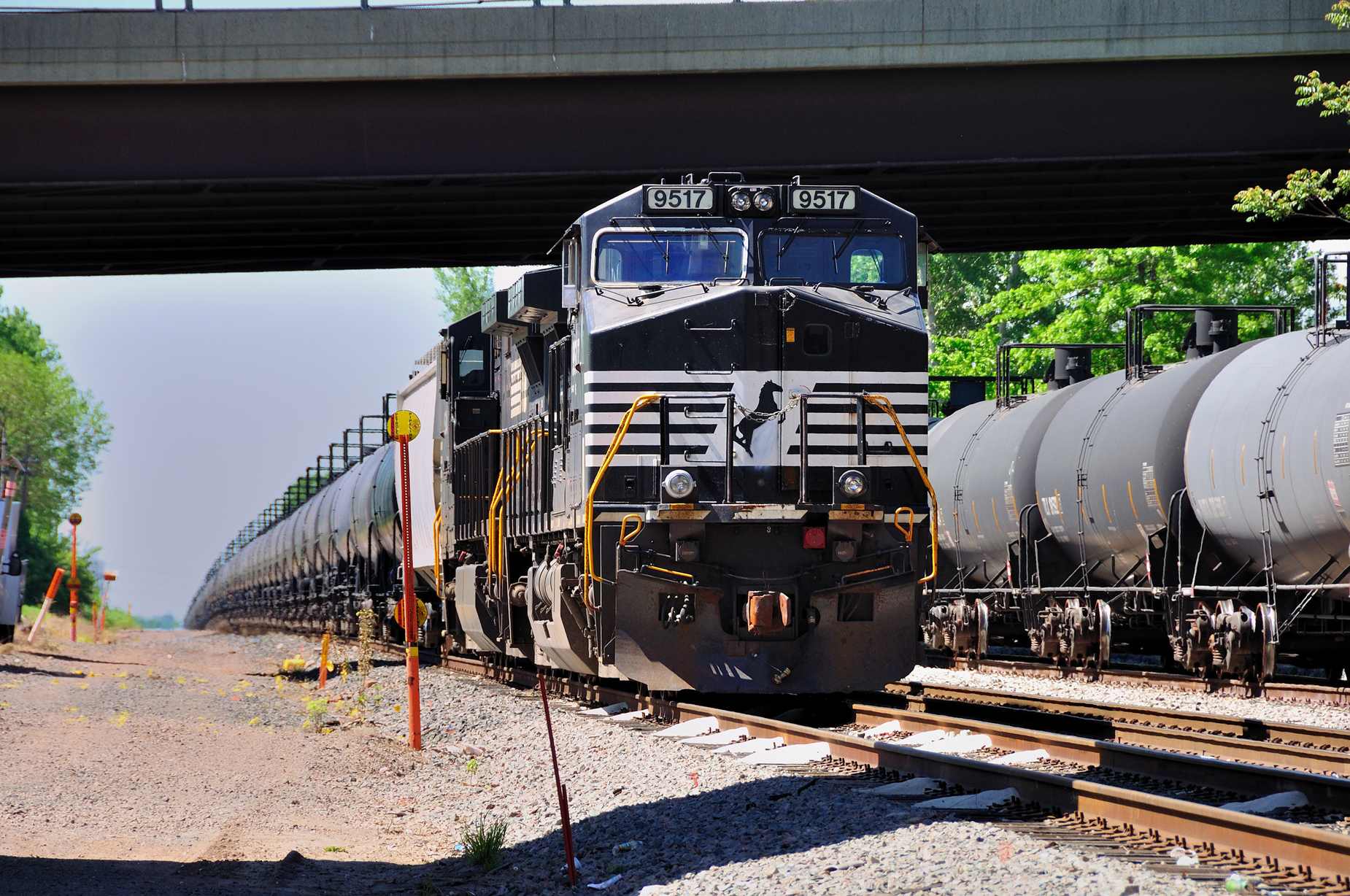 Click on the image to display it at a larger size. Use your browser's Back button to return to this page.