On yet another beautiful summer day in eastern Pennsylvania, we find Norfolk Southern train 11J snaking along the lower part of the Lehigh River, with its consist of empty autorack cars destined for the midwest for reloading. Train 11J is traversing the Norfolk Southern Lehigh Line, the main east-west freight line on the NS system in the northeast, connecting the metropolitan NY/NJ market to the rest of america. This was originally the main line of the Lehigh Valley Railroad, which continued in a northwesterly direction along the river, up into north central Pennsylvania; after the consolidation of the bankrupt northeast railroads in 1976 (with the Lehigh Valley being one of them) and the formation of Conrail, this portion of the mainline was then made part of a more direct east-west line, utilizing the Reading and Penn Central (ex-PRR) mainlines for quick transportation of goods to Pittsburg and points west. With the breakup of Conrail, Norfolk Southern took over the Lehigh Line, and continues to utilize the route to its fullest, putting some 25-30 trains across eastern Pa. every day. Today we have an ex-Conrail unit returning to home rails, with NS 8429 (ex-CR 6248, blt 6/94) leading NS 9409, as they make good time along the river.
Image recorded August 7, 2010.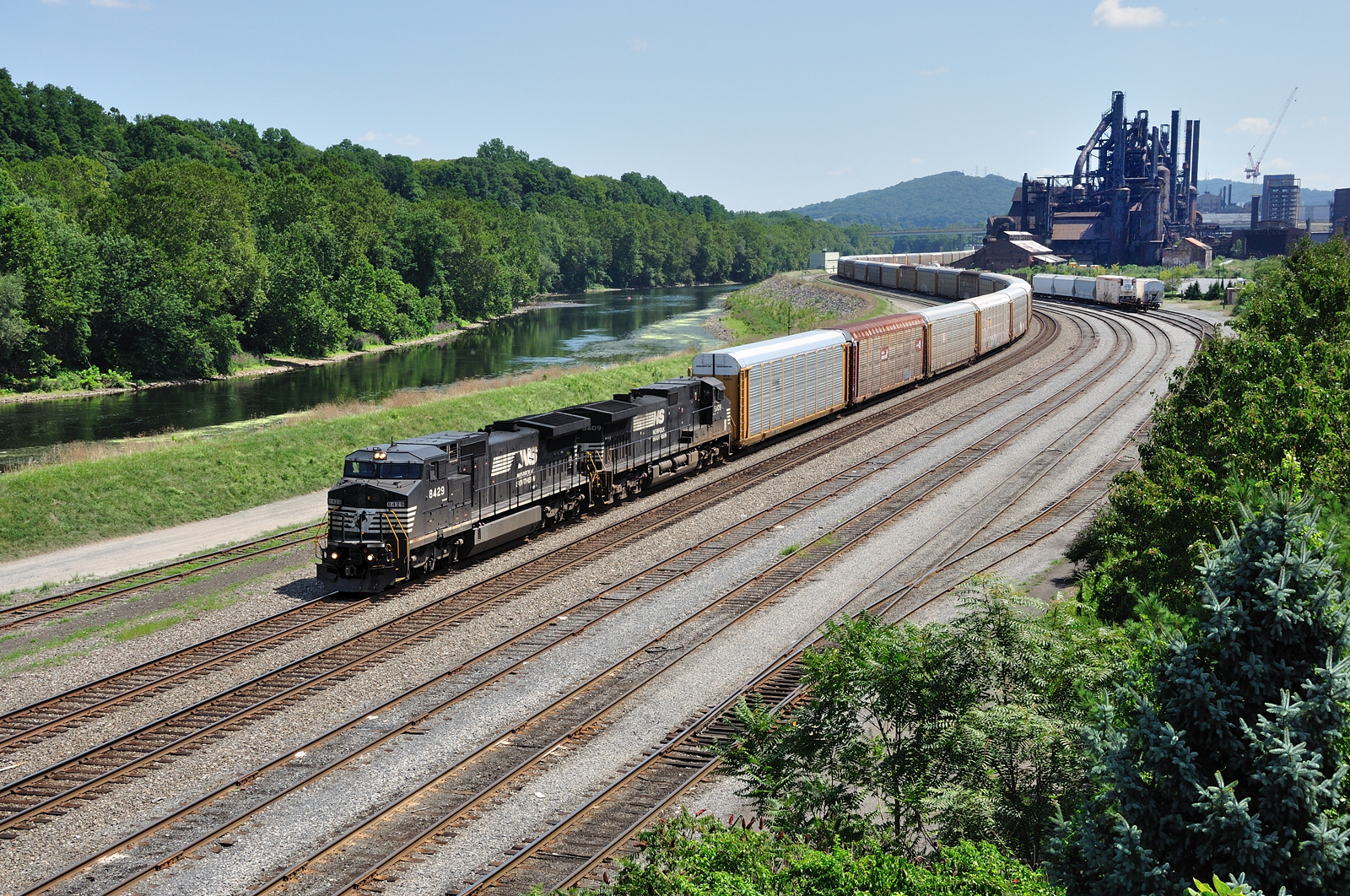 Click on the image to display it at a larger size. Use your browsers Back button to return to this page.