I am not normally a fan of 'going-away' shots; however, with the lighting available to me, and this rare blue unit just a stones throw away, I could not resist capturing one of the few remaining locomotives still in Conrail paint. Acquired by the Norfolk Southern Railroad in the Conrail split-up of 1999, NS 6742 was built as Conrail SD60I 5618 in April of 1995, and her as-delivered paint application has held up quite well over her 15 years on the rails. Immediately preceding her are NS 8823 (Dash9-40C, blt 2/95) and NS 7623 (ES-40DC, blt 2/2007). These mainline veterans are seen in this photo on the Conrail Shared Assets Chemical Coast Secondary, just a bit north of CP-PD and Port Reading Yard, with a train of empty ethanol cars to be returned west for reload as NS train 69Q, as soon as a fresh road crew can be summoned.
Image recorded March 2, 2010.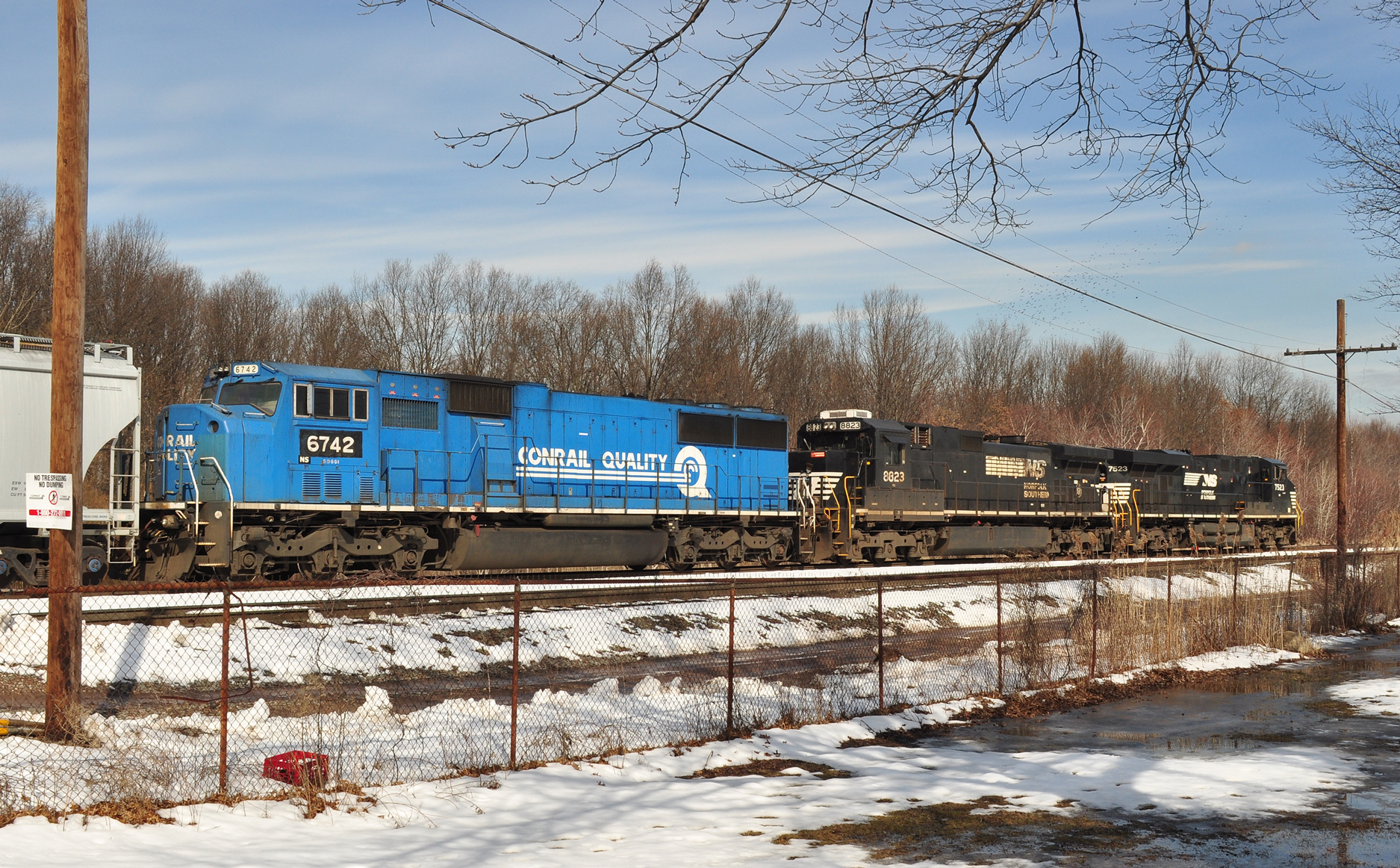 Click on the image to display it at a larger size. Use your browser's Back button to return to this page.