On a beautiful fall night in Norfolk Southern's Croxton Yard in Secaucus, NJ, two General Electric C40-9W locomotives (9395 & 9517) bracket Norfolk Southern Research car 32, in between mainline assignments. This unique consist came in earlier today, and would return west on the next days NS train 21M. NS Research car 32 measures locomotive adhesion rates and freight car dynamics, in addition to track gauge, track wear in relation to new rail, and track elevation. This 'modern science' at work is why Norfolk Southern is one of the safest and most efficient Class 1 railroads in America.
Image recorded by Anthony Paci on October 1, 2009.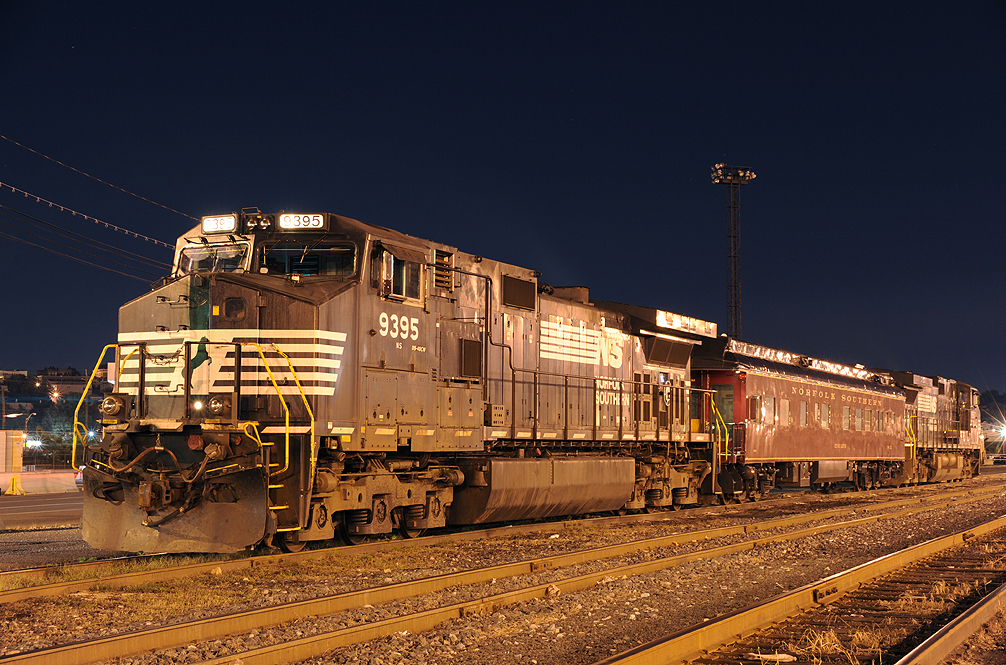 Click on the image to display it at a larger size. Use your browser's Back button to return to this page.