Originally built for service south of the Mason-Dixon Line, these two locomotives are strange bedfellows, both in their current location, and their current assignment.
Norfolk Southern SD40-2 6141 was built for the Norfolk & Western Railroad as number 6141 in May of 1978, primarily for mainline duty through the mid-Atlantic region of the US. Norfolk Southern MP15-DC 2408 has retained her original number also, ordered by the Southern Railway in April of 1982 for switching service in the southeast region of this great land. How coincidental, that, in the year 2010, following the merger of these two great roads in 1982 and the subsequent acquisition of parts of the Conrail empire in 1999, these two units with so much in common, yet built for two vastly different railroad applications would become partners in this day's operations as yard hostlers in Allentown Yard in eastern Pennsylvania.
These two veteran locomotives are yet another example of the fine products produced by the dedicated men and women of the General Motors ElectroMotive Division, 32 and 28 years ago respectively.
Image recorded April 24, 2010.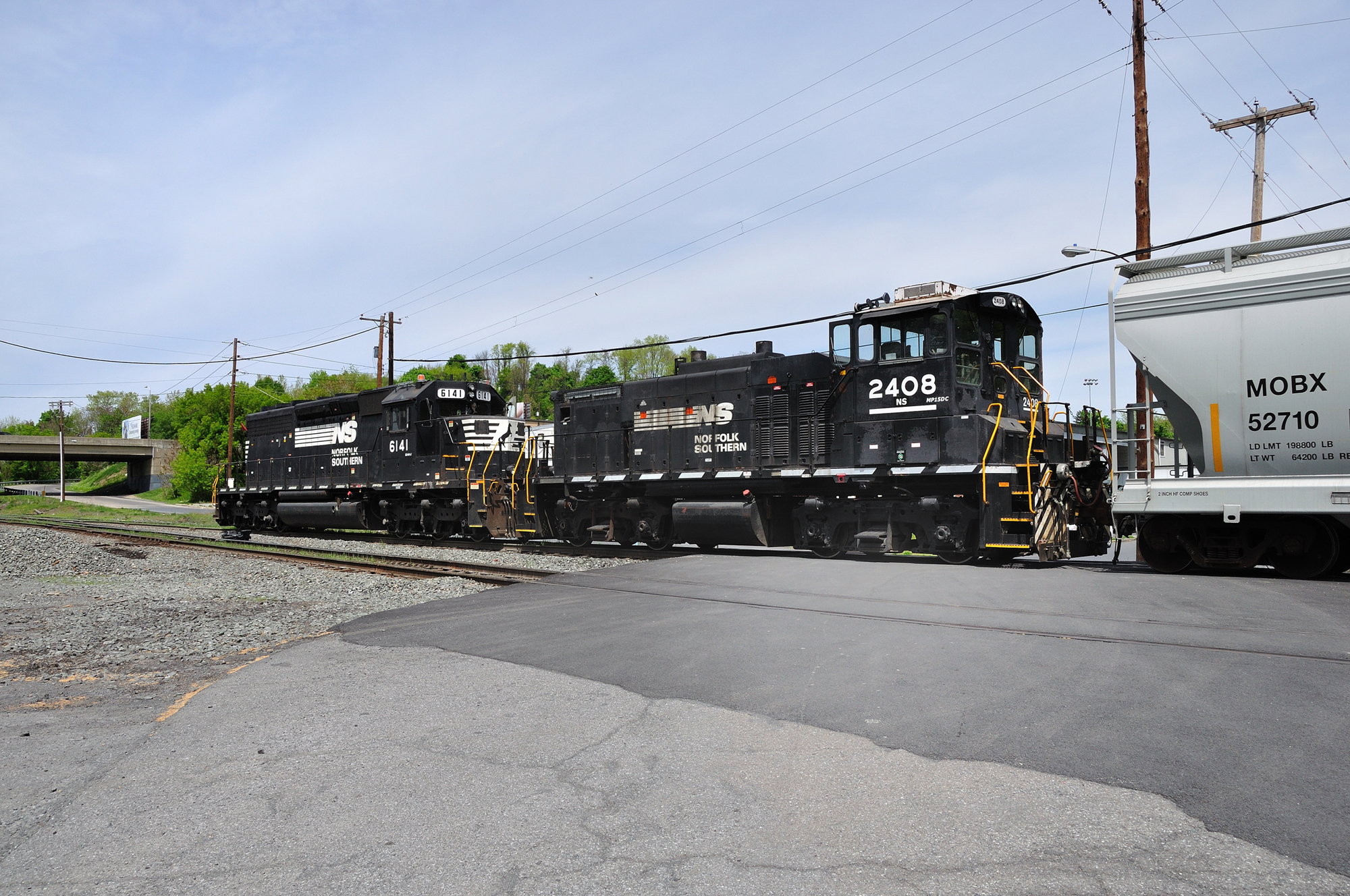 Click on the image to display it at a larger size. Use your browser's Back button to return to this page.