Dwarfing the underpasses below, train Q300 is seen on the very northern end of the CSX Trenton Line in Manville, NJ, about to make a set-out at Manville yard. When work is complete, CSX 5483 (a GE ES44DC) will lead the train a mile north to join the Norfolk Southern Lehigh Line at Port Reading Junction, and continue its journey east to Newark, NJ, and Oak Island yard.
Image recorded Saturday, January 23, 2010.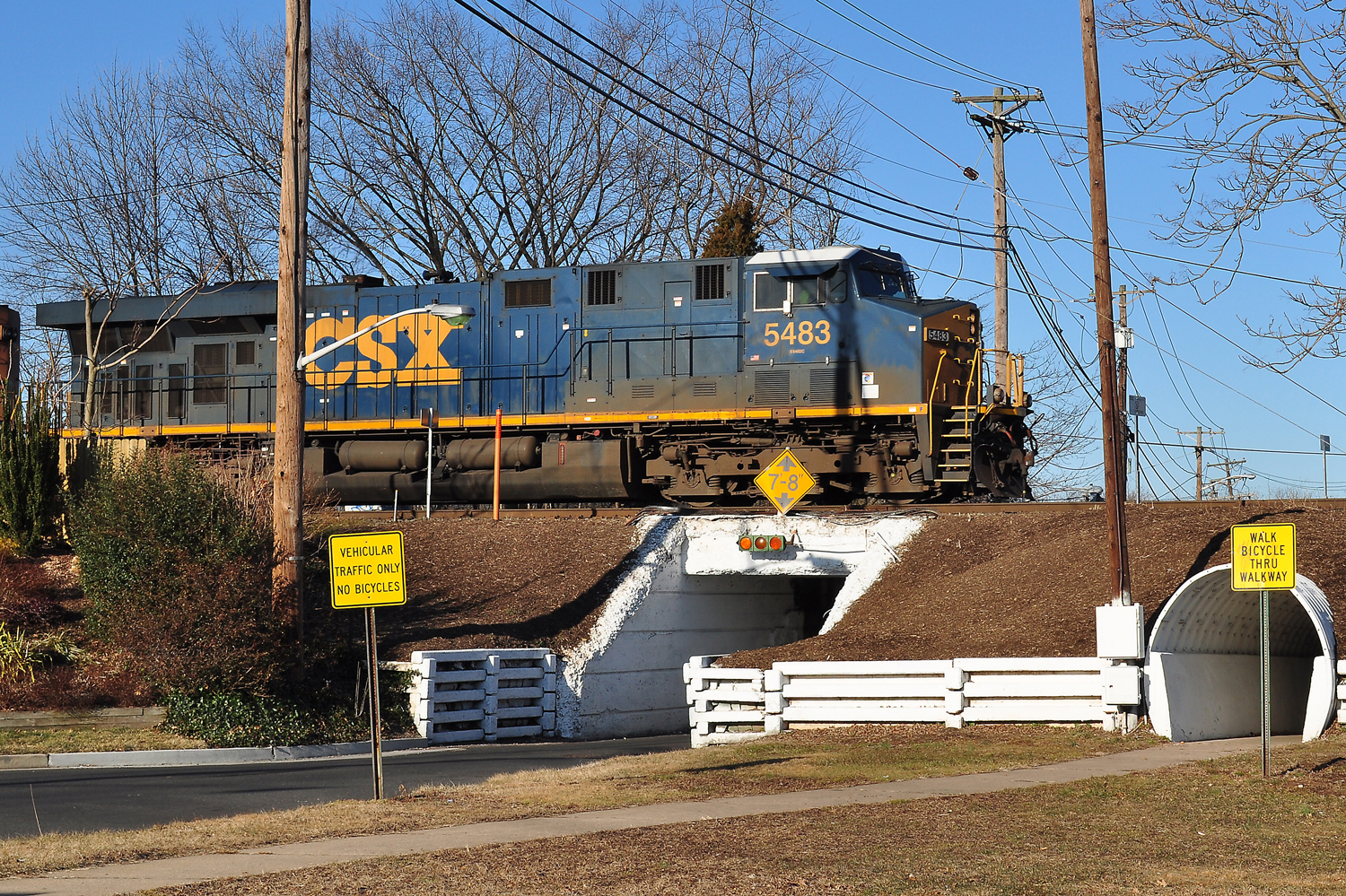 Click on the image to display it at a larger size. Use your browser's Back button to return to this page.