A train of many symbols and names! Those who have been around awhile know this as 'the D&H' train (as much of its route ran along the old Delaware & Hudson RR trackage), and newcomers know her as CP256/254 and/or NS train 38T. Originating in Toronto, Canada, this Canadian Pacific train travels south to Binghamton, NY,  as CP 256, then further southward to Allentown, Pa, as CP 254, to join the Norfolk Southern Lehigh Line main and eastward to New Jersey.
As part of the large northeastern US railroad 'reorganization' of the past 30-some odd years, Canadian Pacific was granted trackage rights to the metropolitan market of NY/NJ, although the specifics are quite involved. The CP trains are never large, and any intermodal traffic goes no farther east than Bethlehem, Pa; NS then moves any 'dockside' (Port Newark/Port Elizabeth) traffic on their own. There is some trash service out of NJ that CP handles directly, and hopefully traffic will grow for the large Canadian railroad in the years to come. In the meantime, whatever tonnage is transported by this interesting operation means revenue generated, and a chance for some color on the rails of NY/PA/NJ to keep the railfan community happy.
In this picture we find NS train 38T, with CP 9660 (AC44CW) and CP 9692 (AC44CW) entering track 3 in Norfolk Southern's River Yard in Bethlehem, Pa., for the daily intermodal set-out.
Image recorded August 28, 2010.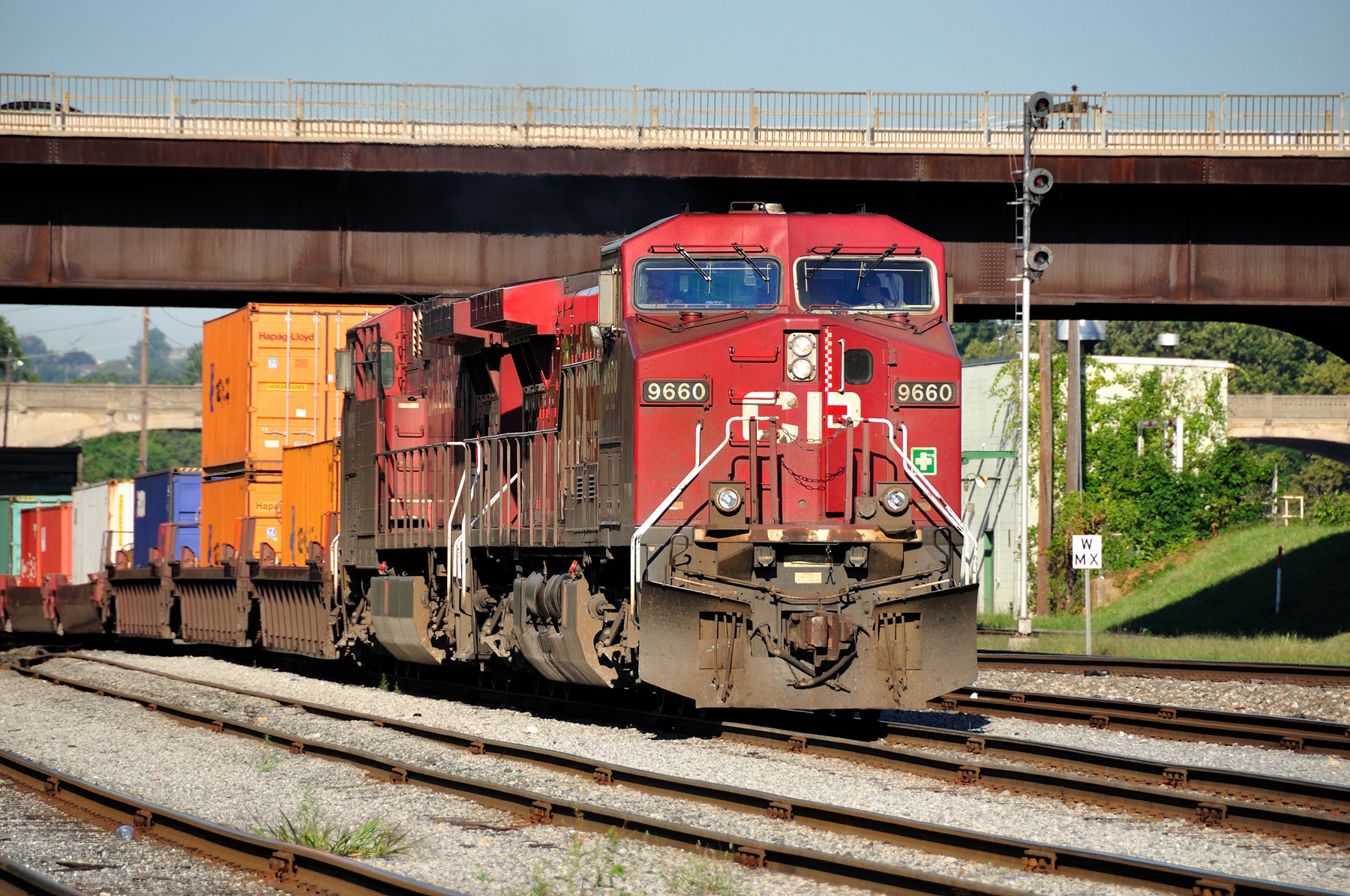 Click on the image to display it at a larger size. Use your browser's Back button to return to this page.