With the road crew in the hotel by now, Conrail Shared Assets local crew JR-4 is in charge of today's Norfolk Southern train 68Q. Gliding along the rails still covered in snow from the latest storm to hit this region, this train is actually backing the 1.3 miles from the holding siding in Carteret, NJ, to the unloading facility in Sewaren, NJ. NS 9853 (C40-9W) and BNSF 5239 (C44-9W) are shown here passing CP-PD and the excessive height detector on the Conrail Shared Assets Chemical Coast Secondary. This has been an extremely rough winter in central NJ, and kudos are extended to the train crews who keep the freight moving in this tough time.
Image recorded February 13, 2010.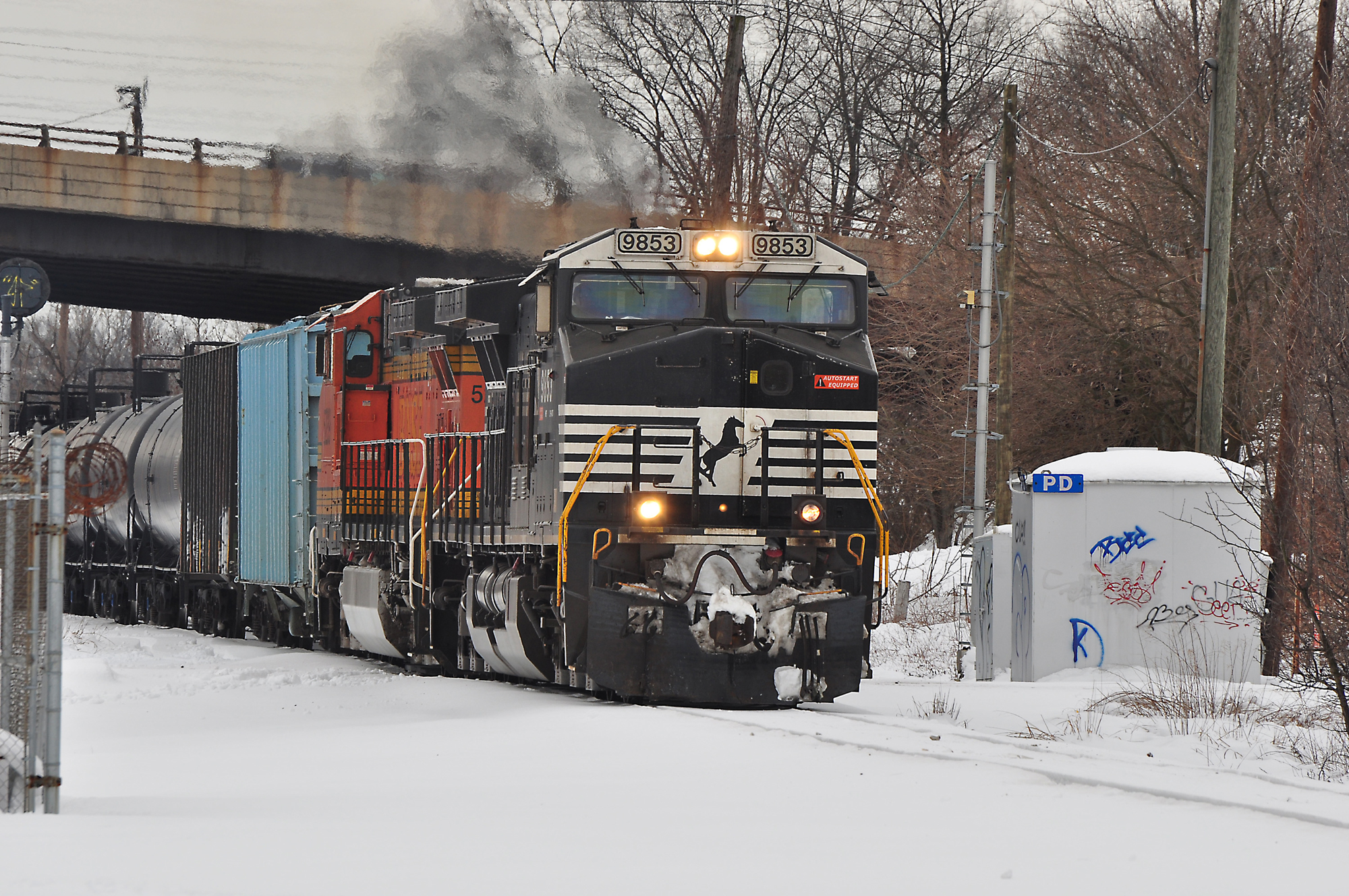 Click on the image to display it at a larger size. Use your browser's Back button to return to this page.